| | |
| --- | --- |
| Addr: | No.1832, Jiangnan Road, high technology zone, Ningbo city, Zhejiang province. |
| Tel: | 0086-57488365336 |
| Mobile: | 0086-13567842060 |
| Contact: | Cherry Zhu |
| Website: | http://www.machinesijin.com |
| E-mail: | sijinchina@machinesijin.com |
Home >> Products >> Cold Forging Machine >>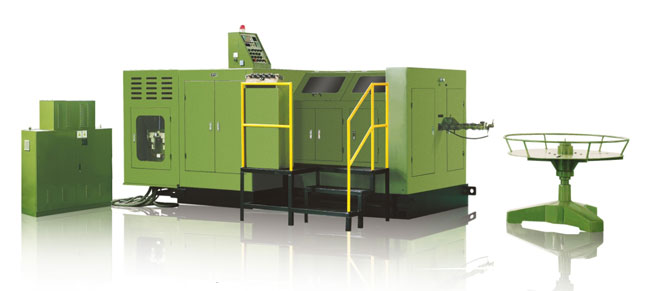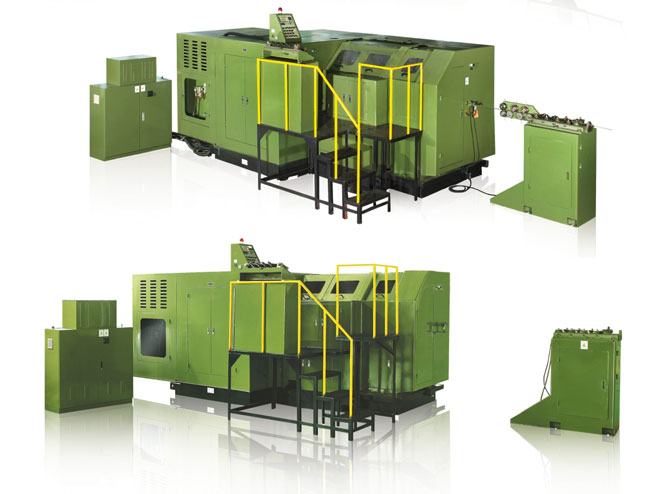 Use and characteristic:

1.Non-oil self-lubricating bearings are qualified to improve the application life and abrasion resistance of the coupling shaft ,as well as reduce energy consumption.
2.Circuitry for the converter plus PLC,not only continuously variable transmission,the machine can work in automatic detection of the fault condition shutdown.
3.Using pneumatic air clutch to start the current,brake smoothly ,except to move the slider or the outside could stop time to stop after the death ,to provide maximum room for maneuver.
4.In order to decrease the pollution of hot-oil gas spray to the working environment, closed guard is designed and developed.
5.The machine set pressure oil line protection devices to ensure that all parts of the machines running the full lubrication. Set air way pressure protection device,overload protection of the machine, improve mold life.
6.Make sure the machine can be tested in convenience,then,for the security of the staff ,building safety protection door and teaching the operators to carry out standard operation are also of great importance.
| | |
| --- | --- |
| | ① Manipulator rotating clip feed means, pneumatic clamping force, not only stability Adjust the pressure to the different products to avoid the crush products |
| | |
| --- | --- |
| | ② Top of the bodies after the individually adjusted before the dead point position and the same. |
| | |
| --- | --- |
| ③ The way of ratch screw die ratchat is adopted in feed system which was quite reliable and convenient to adjust. | |
| | |
| --- | --- |
| ④ Because of the implementation of cross movement of the driven machine is by the use of double overhead camshaft which is above the transmission shaft, the operative compatibility of the machine is very easy. | |
SIJIN Technical development :